MetaZen
Meta Zen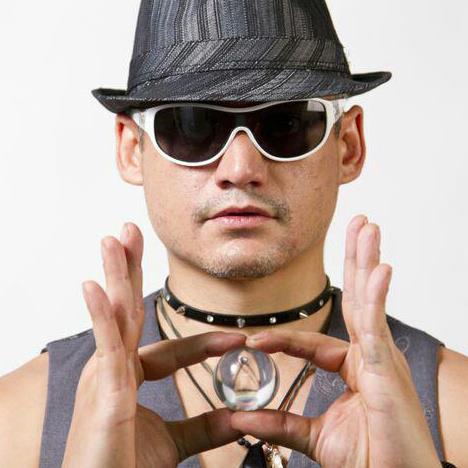 Meta Zen : a mission of healing through art.
Mauricio Zuniga aka Meta Zen is a dj, a musician, a visual artist, a photographer, a poet, a dancer, a jeweler, a programmer, and a philospher to name a few of his trades. He was born in Costa Rica in 1977 and started to DJ in 1996 while at the Ivy League University of Pennsylvania. He now resides in San Jose, Costa Rica. Mauricio owned and built the psychedelic record shop, ChaosExistence.com. For 6 years, Chaos Existence was responsible for bringing some of the best psychedelic electronic music to the Pacific Northwest as well as shipping it around the world.
Mauricio's projects draw from a well of diverse sounds and influences include classical Indian, psy-trance, trip-hop, breaks, d&b, progressive, hip-hop and ambient. Mauricio likes to weave together unique soundscapes composed of his own music blended with fitting samples and selected tracks from other artists topped with a touch of live scratching. He has played with and often opened for world class talent such as Tipper, the Disco Biscuits, Hallucinogen, Younger Brother, Eat Static, Infected Mushroom, Jim Hopkins of Electroliners, Shulman, Bluetech, Hive, and many others. Mauricio is also known for his live improvisational electronic music sets and projects with The Disco Biscuits and the Obscure Project. He toured for a short period with the Disco Biscuits in 2000, rocking festivals and concerts in venues such as the Roxy, the Wetlands, and many more as they explored and innovated through new electronic and jam band sounds.
Mauricio has released with Phantom Hz, Substruk Records, and Experiments in Sound.
What people have said about Meta Zen:
That DnB set you threw down at the beach house was SLAMMIN! One of the more original sets I've heard and I'm out nearly every night. - Ashanti
"I've been doing high end sound systems for some of the worlds best electronic musicians and dj's for over 15 years and have become a connoisseur, snob, and picky bastard as a result. I recently had the pleasure to spend a few hours listening to this guy do his thing, and I can say with earned authority that if you are looking for some complicated funky serious epic psychedelic breakbeats, this is your guy. I mean, when I say next level shit DO NOT take it lightly. I do not often recommend dj's, and almost never use capital letters to emphasize my conviction. We are lucky to have him." - Christian Manchester of Mobius Pro Audio
To find all of my mixes, you will have to go to mixcloud :www.mixcloud.com/Meta_Zen/
Cloudcasts by Meta Zen on Mixcloud